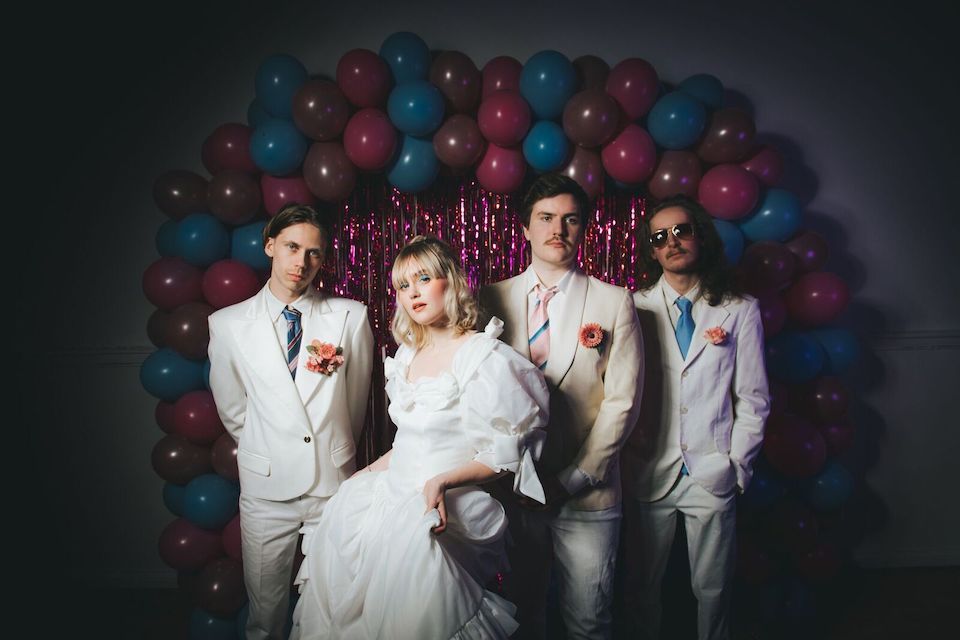 See you at Gothenburg Culture Festival!
Woah! Gothenburg Culture Festival is just around the corner and Westside Music Sweden will be having not one but THREE program entries. With more than 1 million visitors Gothenburg Culture Festival is one of Scandinavia's biggest cultural festivals.
We're starting on Wednesday August 7 at 14:00 sharp at Göteborgs Stadsbibliotek with Viva Talks, a conversation about music and culture. This time we're focusing on the Danish scene and have invited Annette Reinhardt and Jesper Mardahl from Denmark. Annette is live-manager at Råhuset in Copenhagen, a scene that books 200 concert days annually. Råhuset is a part of the unit DIT:KHB, a unit that covers six live stages in the city: Råhuset, Underverket, Musikcafeen, Aula, Basement and Krudttønden. The focus is on alternative culture, new music och development of the music scene. Jesper works at Promus, a competence centre developing Århus as a music city, through many different activities. Promus is involved in the acknowledged Spot Festival's conference division Spot+. Along with Fredrik Sandsten, who works with music, culture and e-sport at Göteborg & Co, we believe in a good and open conversation based on the prerequisites for music and culture in the two countries. Moderator is Tatiana Madrid, Communications Manager at KulturUngdom Gothenburg.
Then we head over to Brewhouse for Gbg Pop Night starting at 18:00 where acts like Paradisäppelvägen, Manx and Beverly Kills will perform.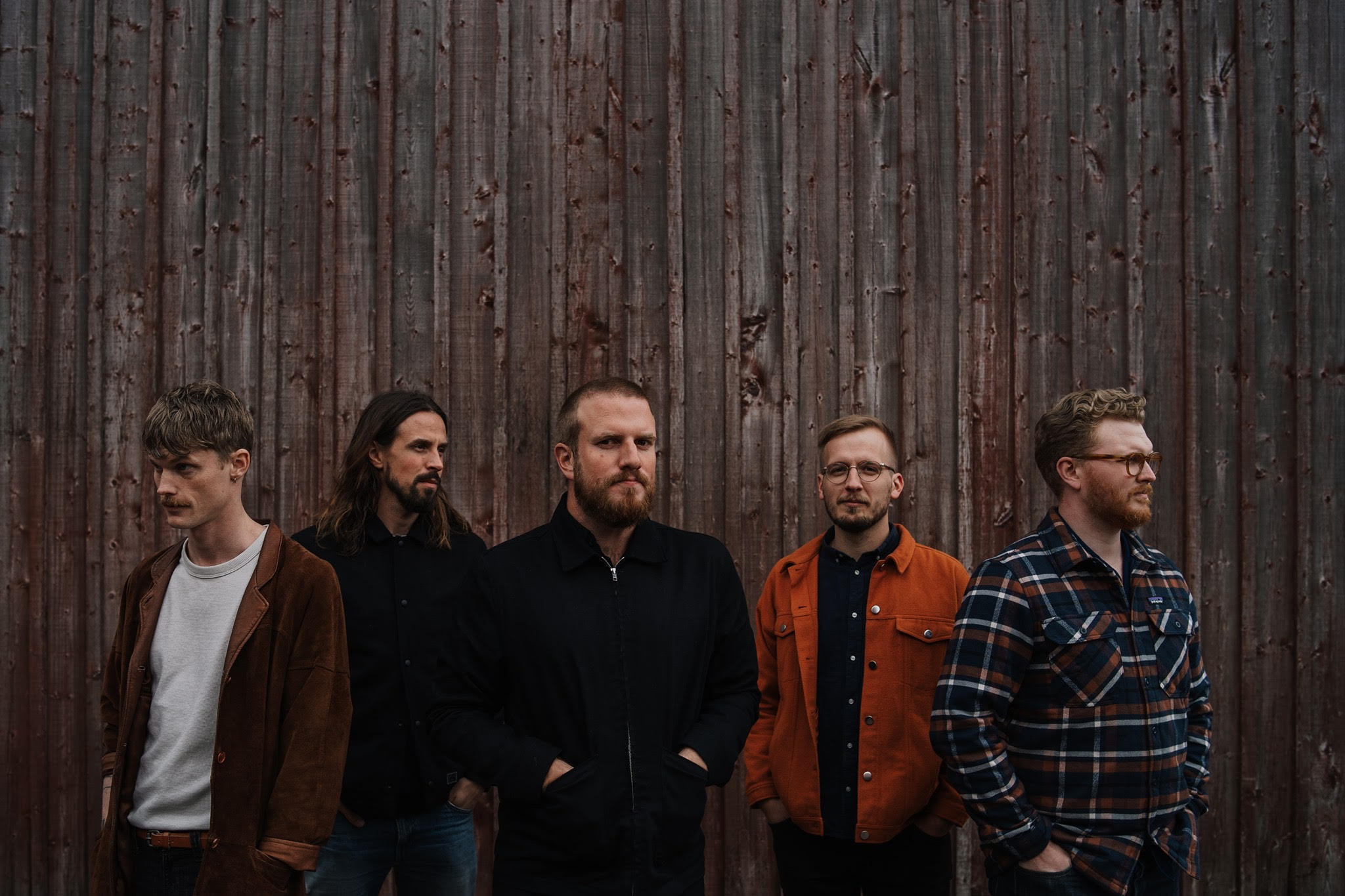 Paradisäppelvägen
Paradisäppelvägen formed in 2013 and writes and produces their own music with influences from Swedish, British and American folk music. They´re actually doing two gigs at the Gothenburg Culture Festival. We called up Hugo who sings and plays guitar.
What have Paradisäppelvägen been up to this year?
-In April we released the album "Den som skriker högst" through the service Amuse. We recorded everything ourselves in our home studio in Alingsås. We celebrated with a successful release party at Aftonstjärnan in Gothenburg. Then we have been a support act to Ebbot Lundberg and guitarist Johan has become a dad for the second time.
How do you plan to get ready for the Brewhouse gig?
-It feels great to play at Brewhouse! We will play some croquet in Slottsskogen during the daytime. It´s a true gentleman's sport that can be combined with intoxicants very well! We hope as many people as possible will come and watch us!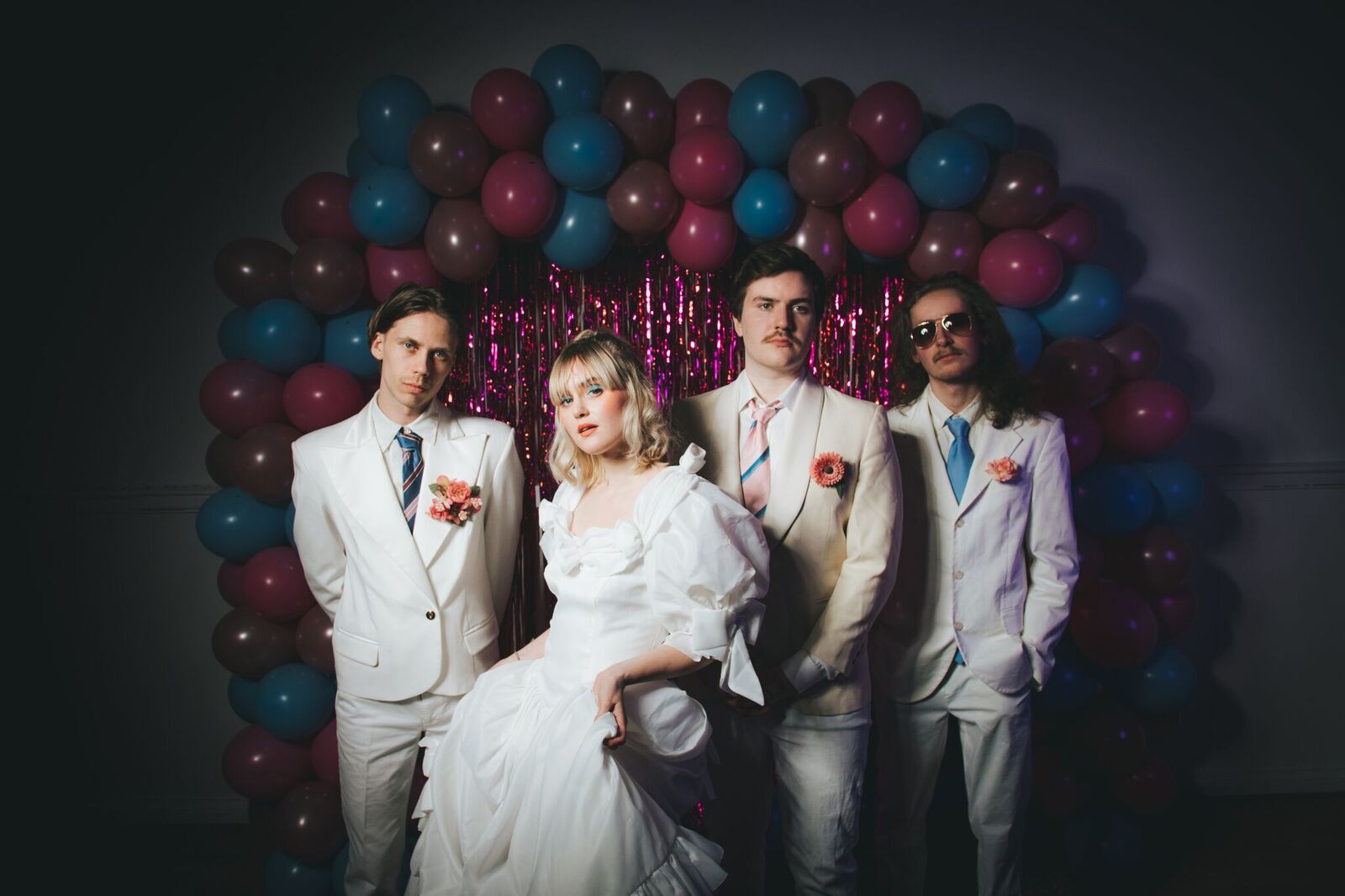 Beverly Kills. Photo by Jakob Ekvall.
Beverly Kills is a post-punk/indie pop band from Gothenburg. Latest singles 'Revellers' and 'In This Dim Light' was released this spring on 7″ vinyl through Australian record company Hell Beach Records. In March they opened for Västerbron and in May we sent them to perform at Danish SPOT Festival. They've been to Germany with the band Westkust and recently they were in Norway and played at Indiefjord. We had a few words with John and Alma.
What have Beverly Kills done this year?
John: We started the year playing at Thirst Trap Club here in town.
Alma: Yes, and the same evening we signed a contract with the record company Welfare Sounds, which we will start working with this fall. For ´In This Dim Light´ we also did a music video that we were really happy with. Even so pleased that we rented Bengans café and had a show for it when we released the song on vinyl. Before that, we started recording our first EP as well. And now we are here!
What's going on besides the Brewhouse gig?
John: We have gigs almost every weekend until mid-October so far! Then we should release the EP sometime too.
Alma: There will also be a trip to Norway for the third time this year, to the Norwegian festival Sørveiv. And then there will be a few more surprises along the way.
How do you plan to get ready for the Brewhouse gig?
John: Our Australian record company comes from across the globe and watch us, it's going to be quite big for us.
Alma: Yeah, we feel a little nervous because he has never seen us live before. But we´ll start the day by having champagne breakfast and reworking the setlist. We will ditch to some old songs and say hello to some new ones. At least we're going to play a whole new song, so new that it's not even on the upcoming EP.
John: It will be fun to play again in Gothenburg after a two month break. Hope you have missed us as much as we have missed you!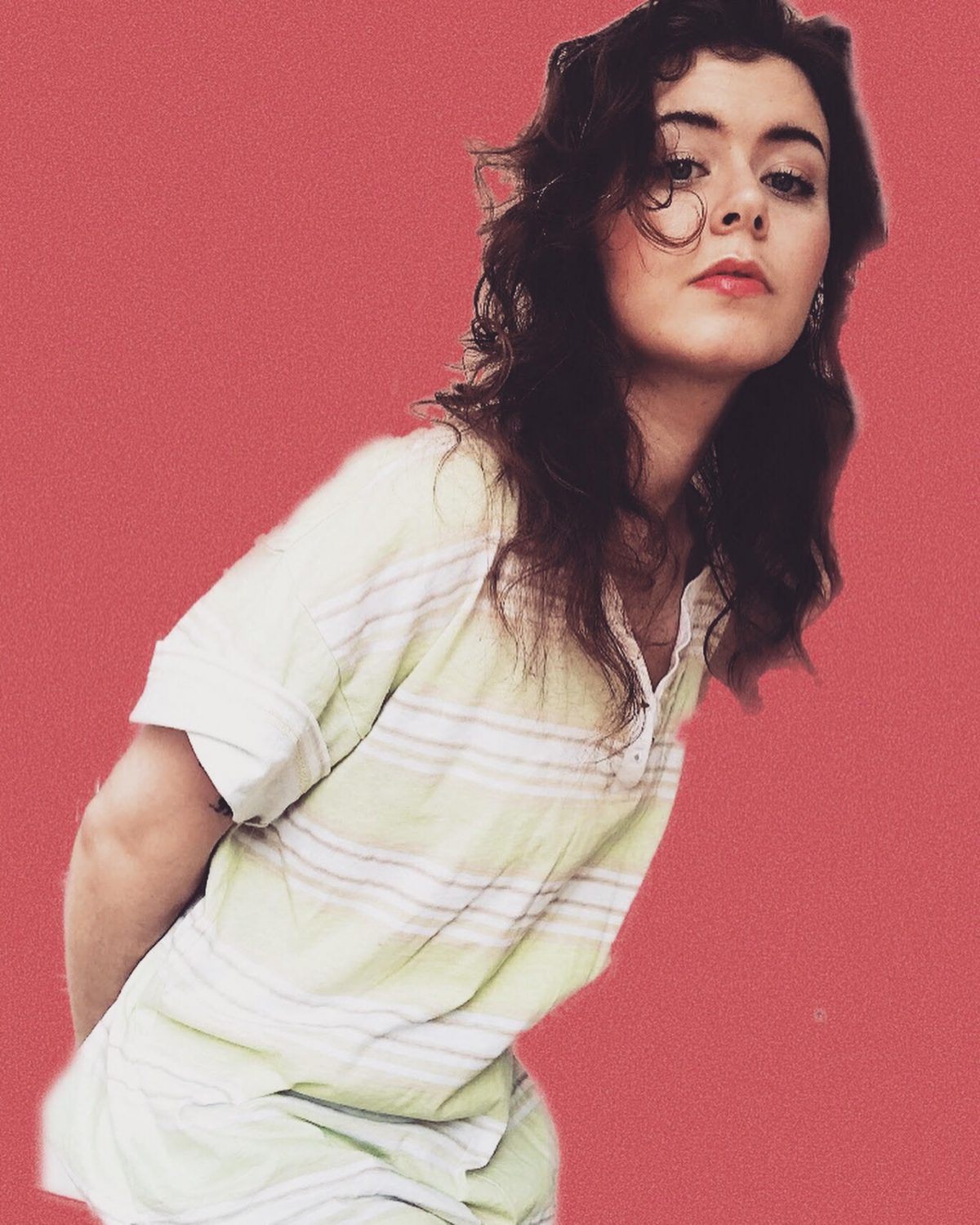 MANX aka Maria Nyström.
Maria Nyström, aka MANX, has been producing and inventing quirky pop since 2006. Before MANX, she went under the name The Naima Train, a soft homespun Loop-project that started in early 2008 when Maria was 16 years old. For Maria, 2019 has completely dedicated to MANX. She is very eager to finally get to show everybody what MANX is all about.
What about 2019 so far?
-I have been recording a 6-track EP that will be released when summer has cooled down a bit. It has been a lot of hard work, but the best part is all the great response that I´m starting to get now, all the sweat and blood has been worth it! Maria says.
MANX will also head abroad to play in Austria in September at the Waves Vienna Conference and Music Festival.
-But now we focus on Gothenburg Culture Festival and the gig att Brewhouse, I'm so looking forward to it, it has been a long time since I was there performing as The Naima Train.


Skitsystem

Then we have the heavier evening, Distorted Music, on Saturday, August 10, starting at 18:00 also at Brewhouse. A huge collection of heavier bands, four of them from Gothenburg and its surroundings: Desiree and her Drunks, Blessings, Gamla Pengar and the headliners Skitsystem.
How do you feel about playing?
-We are of course psyched about playing Brewhouse and Gothenburg, says Fredrik Wallenberg who sings and plays guitar in Skitsystem.
-It's always fun to play in Gothenburg, we just want to try to make sure everyone in the band get there in time for soundcheck and such. It can be more difficult than you think. One of us is coming directly from an At the Gates gig in England and another one by train from Norrköping. We´ll keep our fingers crossed that trains and flights keep their schedules! Frankly I´m more concerned about the one departing from Norrköping than the one from London, he says laughing.
More infos:
Webbsite:
Viva Talks Danish – August 7, 14:00-15:00, Göteborg Stadsbibliotek
GBG Pop Night – August 7, 18:00-23:00, Brewhouse
Distorted Music – August 10, 18:00-23:00, Brewhouse
Facebook:
Viva Talks Danish
GBG Pop Night
Distorted Music
Words: Püssygrinder LaGrange