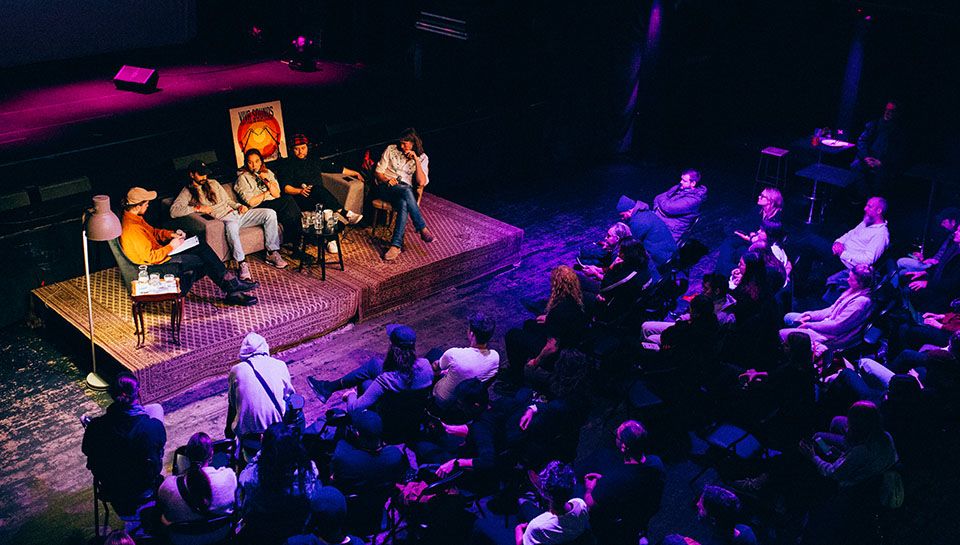 LET'S TALK THE TALK
When we started up Viva Sounds, our first focus was the conversations. Was it possible to have people from the national and international music industry to Gothenburg just for the talks? Turned out it was. So it was after that first year of seven shows we went up on the live music, and came close to the event is today. However, the conversations are still close to heart and now we're bursting to have a full program done. Again.
We're happy to put people in chairs for conversations. We're running our conference on Saturday, daytime, and most sessions at Pustervik, on two stages - Klubben and Matsalen - but we also got people talking at The Abyss. We'll only be doing topics we find interesting and we're glad to say we got the right people in for it. Beside the 40-something invited speakers for the panels we got as many industry folks in town - and all are here for the love of music. You won't find a more open conference than this one so leave your attitude by the door and make the most of it. This is Viva Sounds, Gothenburg, and we're all just people looking for other people to connect with and move forward. Welcome!
In short - 36 shows in 8 venues over 2 nights, plus a full day conference, all links below;
Viva Sounds - tickets
Viva Sounds - events
Viva Sounds - site
Full schedule is to be found HERE, and in short, here's how we talk the talk;
10.30 : I'M GONNA BE (500 MILES)
How's the Swedish music industry doing today?
11.00 : WITH A LITTLE HELP FROM MY FRIENDS
Artist development.
11.30 : PRESENTATIONS
Presentations of different areas of Studiefrämjandet.
12.30 : NINE TO FIVE
Digital distribution.


13.30 : HAVE LOVE, WILL TRAVEL
New careers.
14.00 : RAINBOW IN THE DARK
The transformation of metal.
14.30 : BY THE RIVERS OF BABYLON

Income, money, revenue (or the lack of it).
15.30 : TODAY YOUR LOVE, TOMORROW THE WORLD!
International plans.
15.30 : CHILDREN OF THE GRAVE
The metal festival circuit.
16.30 : I CAN SEE CLEARLY NOW

New ideas, projects, companies, strategies. 


17.00 : ROCKPODDENS STORA TRUMMISPRIS
Rockpodden's great drummer award