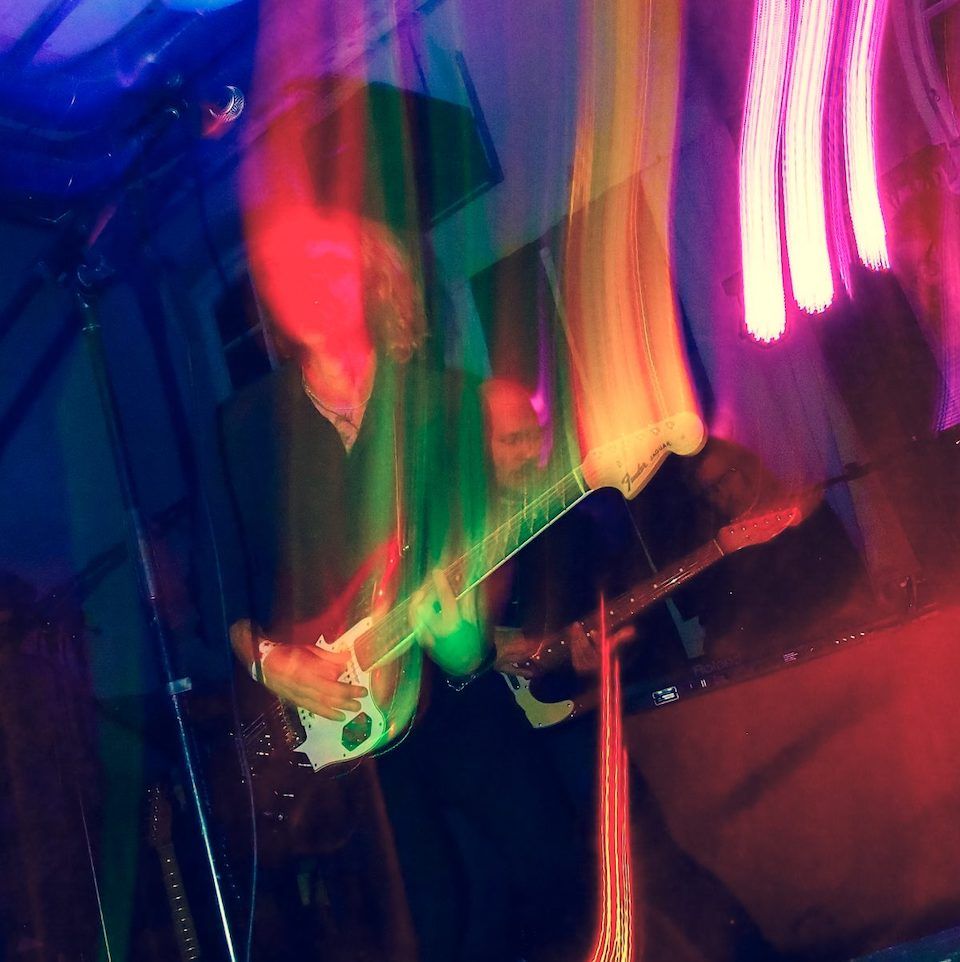 It´s time to go east!
Three Swedish acts have made it to this year´s edition of Fekete Zaj Festival, Budapest. Tribulation, Agent Side Grinder and Tomma Intet. A collective founded during the winter of 2016 and based on the idea of enlightenment and transcendence according to their Facebook page. Fekete Zaj means Black Noise and we´re confident that it is just the perfect festival for death pop like Tomma Intet. We had a few words with singer and guitarist Mange P about the upcoming festival gig and what lies ahead.
Tell us about the past year, what has Tomma Nothing been up to?
-The year of 2019 has entailed some very nice gigs for us that lies like a sweet haze in our memory. We´ve been up to a damn lot of songwriting and recording. We are in the final phase of making record number two and it feels like we have something really good going on.
Tomma Intet´s debut album …And the Fallen Universe was got a great review at music website HYMN last year. You can read the review here.
On your Facebook it says that you are a collective with an undefined number of members, how many are you really?
-Well, it has always been important to us to strive forward and to be open to collaborations, Mange says. We don't want to stop or stand still. We want to be able to do whatever the hell we want to do without losing the nice red thread we have for that matter. We have all played in numerous of bands before and the music and creativity have then been molded all together and stayed that way. We think it´s boring. There are both pros and cons to it thou. The disadvantages that we´ve experienced have resulted in such wonderful events such as mental hospital, failed bodily functions and Södersjukhuset in Stockholm. In Tomma Intet there is no need to sabotage creativity or fun. It should mix all perfectly together. If someone cannot join and play a gig, then someone else jumps in. No hard feelings.
What will happen next in addition to the Fekete Zaj Festival?
-We will prepare for album number two. We have about 18 songs that we feel for but the idea is to release a record of 10 songs. For example, fantastic Virginia & The Flood makes a guest apperance. Then we want to play as much as possible so book us all you lovely booker s and promoters out there.
How do you get going for Fekete Zaj and what does the gig mean to you?
-We manage to drink a lot of strong beaverage and this weekend´s Way Out West Festival in Gothenburg. We´re planning to do the city of Budapest and pretty much everything could happen then. (Let´s hope it´s not the mental hospital this time!) The show at Fekete Zaj means a lot to us and it will be an great experience to see Hungary. We have played most of the countries in Europe over the past years but for me it´s the first time in Hungary.
Anything else you want to add?
-Listen to and spread the spirit of Tomma Intet. Buy our records and merch if you have the money. Mange is to be a DJ at Pustervik with the legend Jonk now on Saturday (August 10) between 14-16 and will have records for sale. Then he plays bass with Virginia and The Flood at midnight at Oceanien. Don´t miss out!
Words: Püssygrinder LaGrange
More info:
Tomma Intet website
Tomma Intet Facebook