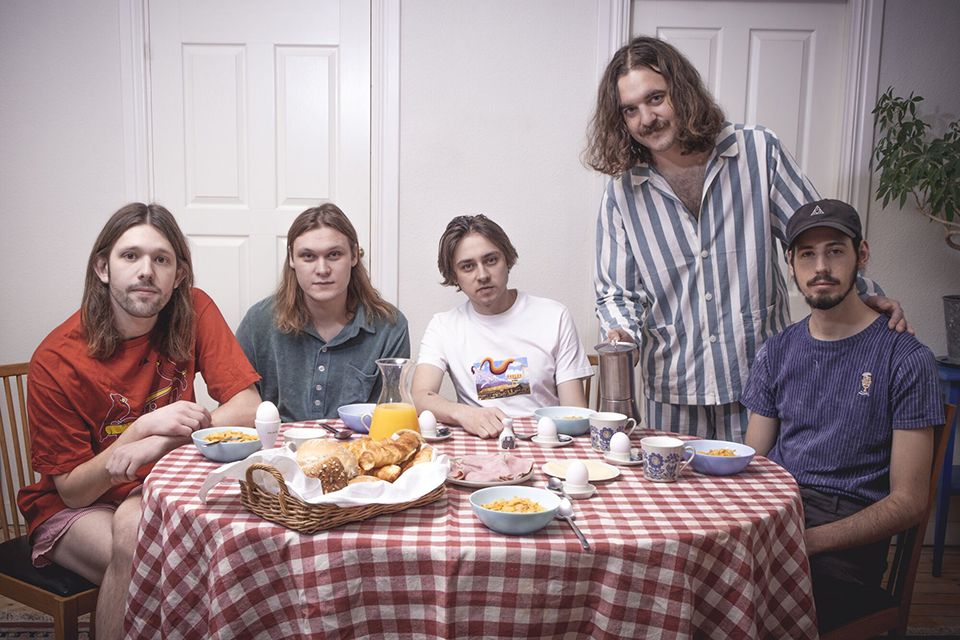 Finding new ways
It's uncomfortably silent these days with live music put on hold. However, more and more concerts are streaming on social media when bands and artists are trying to find something to do.

We've talked to people in east Asia and southern Europe. And we'll keep stretching all over the world to gather more and more information on how the live music is coping with the Covid-19 threat. But for now, it's time to find out how the world-famous Corona-situation affect one of our hometown partners and their artists.
He usually smashes keys in the sun-seeking band Two Year Vacation from Gothenburg. With the recently released single Don't Know Anybody Else, Max Hessman and the band were looking forward to tour Europe during spring and summer. But in this moment that seems highly unlikely.
− It's really sad and boring. Yesterday I watched 12 episodes of Star Trek on Netflix, he says.
Although bored, Max is also trying to stay positive, looking on the flip side of things. The new single has received great reception and the band will keep on working with future releases; like a fresh EP, dropping in June.
− The things people will notice are live shows and releases, and I don't think the latter will be that affected. If any, people will stream even more music now than before. So for us the situation could have been way worse, with even more shows already booked, or cancellations while out on the road, Max Hessman says.
Two Year Vacation is represented by our partner 40 Feet Management. And they, just like the band, wants to keep pushing new music and releases. Co-owner Daniel Hansson is working close with the artists, and there really isn't any time to stop for a let's-wait-and-see-thing. Cancelled concerts might affect the physical market and merch sales, but nowadays the music business is surrounded by another huge and important part – the digital world.
− The most important thing for us right now is to communicate with our artists music, and the labels, PR services and partners we work with wants the same thing. Just because the live music is put on hold doesn't mean the digital part has to wait. All our artists are smaller, developing acts and it's more important for us to get their music out there and to continue develop them, compared to not doing anything for up to a year, or for how long these uncertain times will continue, Daniel Hansson says.
It's of course easy for a band to lose motivation in all of this, especially when you've had a clear plan. 40 Feet Management is a small company working with four artists. They will survive the current situation but will also lose a lot of money due to cancellations, money that would have been spent on artist development, PR, touring, recordings with more. And the battle won't stop with just re-opening venues and making concerts available again, at least not if you ask Daniel Hansson.
− As long as there is uncertainty, there will be a reluctance for people to go out. And the situation obviously affects ongoing negotiations about future projects. We've been in discussion with labels and other potential partners for many months who we haven't started working with yet, but that's all in limbo now, he says.
At the same time, Two Year Vacation are looking for new ways forward. According to Max Hessman everything is pretty uncertain at moment.
− We observe and discuss. Streaming concerts is already growing, but everyone is used to that kind of stuff being free. You have find a way to normalize donations, like with gaming on Twitch. Peoples' Netflix lists are still running, there is always one more episode to watch, and right now I think that's more interesting than music, he says.
Two Year Vacation – Official site
Two Year Vacation – Facebook
40ft Management – Official site
Photo: Sebastian Kok

More on the new situation:
China - Musicdish - It's survival mode
Korea - Zandari Festa - Don't know what you got till it's gone
Italy - Estragon Club - You've got me locked in