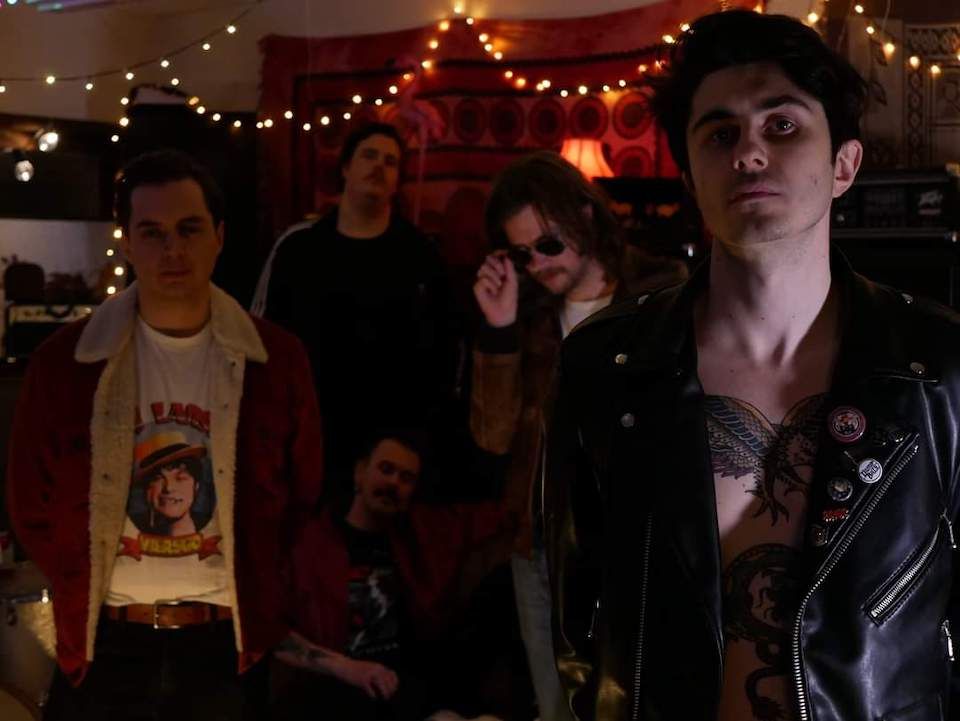 BRING THE RUCKUS
The year has only just begun, but we're already on a mission to infuse Europe with some good Gothenburg sounds. Upploppet, a rocket fueled five-piece steeped in rock & roll and punk, are booked for the Netherlands to do what they do best at this year's Pleuropsonic Festival in Groningen.

Upploppet only recently got back home from a small tour in Germany. While being a traveling musician sounds like a dream come true, a life on the road can also include crowded sleeps in a Volkswagen Touran. So when we meet up with the band they're now on a well earned break. Still, they hardly stay inactive while touching home base.

– Even when we're not out playing shows we still rehearse 2-3 times a week, talk to each other every day, working on new things all the time. A band is not only about releasing music, as people tend to get pretty bored. It's about staying in action and pushing yourself up in peoples faces, and it's always fun to be creative and think up new content, says bass player Felix.

Doing shows in Europe is a new pleasure for them, with a grand start in September last year at Reeperbahn Festival in Hamburg. Yet, they already know precisely what they wanna achieve with their visit at Pleuropsonic Festival.

– We will try to play our hardest and fastest to make a lasting impression, like always when we go to new places. Since this is the first time in the Netherlands we will push a lil' extra to get people to spread the word, says vocalist Nev.

– Also we want to make people look forward to a gig. It's a good thing to get around Europe, and not only play in the same places in town, so that people get to wait, guitarist Abbe chimes in.

They have previously approached everything with a DIY ethic, but have now taken a new direction and joined forces with Pontus Robertson in the producer seat at Welfare Sounds studios in Gothenburg. Together they made their newly released single 'Golden Eyes', released on The Sign Records, with more up their sleeve for next year.

– We really wanted to give it our all on 'Golden Eyes', and there's more music to be released soon. We'll also head back to Welfare Sounds to record our album. Then the idea for the summer is to go on a bigger tour where we can play more consecutive dates, Nev says.

– We want to get out as much as we can and spread the good word, so you'll see a hell of a lot of us this year, adds drummer Kiffe.

If you can provide housing for five well-groomed rockers on the road it's worth its weight in gold. Regardless, don't miss the chaos when they take the stage at this year's Pleuropsonic Festival, January 17 - 21.

FB - EVENT
FB - UPPLOPPET
IG - FACEBOOK