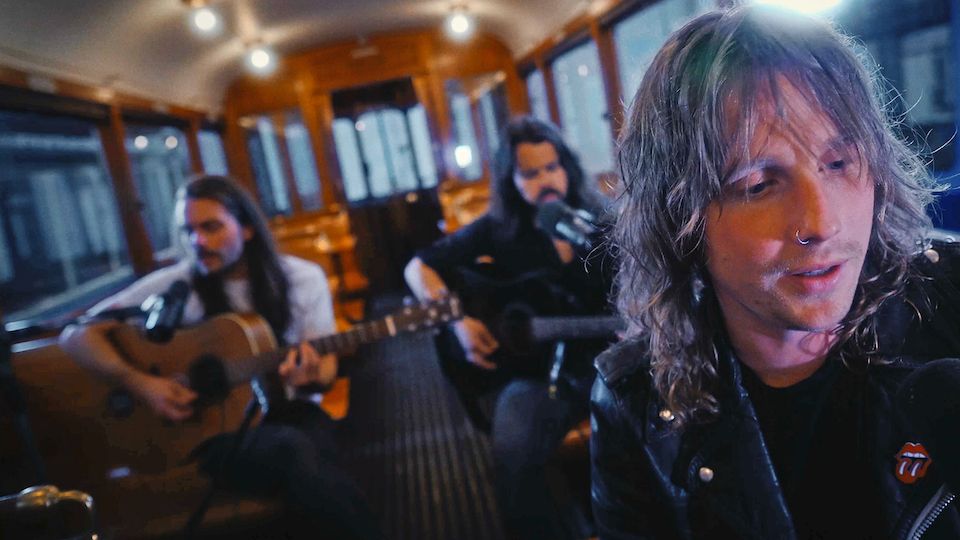 CLAP THE TRAP
Why not take your fastest song and make it acoustic? We asked Åskväder to join the Story of the Song theme, and they delivered. And hardly anything is more Gothenburgish than an tram museum. Easy choice.

– Inside a tram must be one of the strangest places we've ever played, says guitarist Martin Gut.
Read the full interview with the band over at HYMN.